Conversion optimization for Hubo
Hubo is a 100% Belgian organisation with 141 shops spread over the whole country. They take a strong second place in the DIY industry and really made a name for themselves throughout the years. This succes is thanks to their innovating approach and leading role in the industry.
Hubo sets its goals on the do-it-yourself market with a broad selection of high quality brands. The shops offer about 25.000 DIY products and related products for in and around your house.
Hubo made the choice to work with the Hybris e-commerce platform with on top AEM from Adobe. Xplore Group, where Humix is a part of, is responsible for the implementation and development of this platform.
The goals that Humix and Hubo agreed upon together were very clear and fitted right in our domain of expertise:
Better indexation in search engines,
Higher conversion rates,
More organic visitors,
Reducing drop-off,
Funnel expansion,
Strategic advice.
During phase 1 we looked at the existing data and found the opportunities for improvement. We had the ability to implement a lot of new things, because the Hubo website was built on the Hybris platform, and it was all implemented as one whole new website.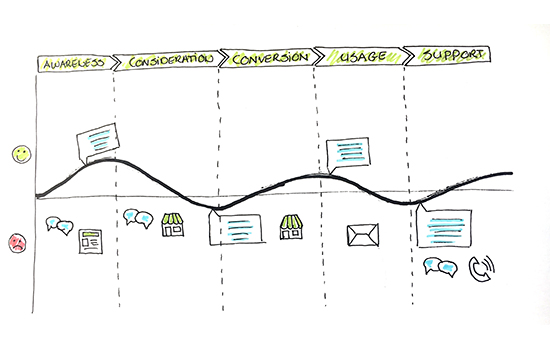 Stage 2 was a technical phase. Building the sitemap, the robots.txt file and all of the structured data. All these steps improved the results in the search engines. After this, we wrote an entire implementation plan.
To be able to measure the improvements we also built a Measurement Framework. This way it was possible to measure all the KPIs and make them visible in Google Analytics and in the custom built KPI dashboards.
After the implementation and the first results we started with the optimization of the different online flows. We mapped all the different journeys based on the data.
714% increase in conversion rate
58% increase in click-through-rate
106% increase in sessions
81% more users
135% more organic visitors
1657% increase in profit
Optimization channel performance
Better indexing and increase in search volume (3,5x higher)
In January 2016 Humix started at Hubo with the optimization of the conversion and SEO. Through technical analysis and setups, the index of Hubo improved strongly and the conversion has now increased with 700%. By building a better (technical) foundation together we can now guide Hubo through the A/B testing and to further develop their optimization journeys.