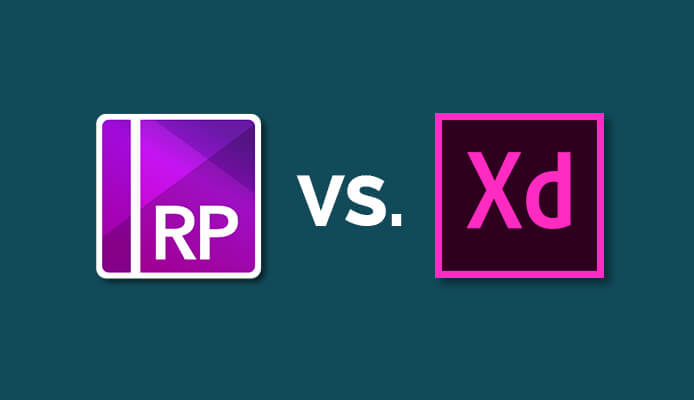 Nowadays, there is an abundance of software tools that can help you as a UX/UI designer to create wireframes, prototypes, etc… Just think of Adobe Xd, Axure, Sketch, Invision, Moqups, Balsimiq, Proto.io, MockPlus, Justinmind, …
As a UX/UI designer, you will probably already have your favorite program that you use again and again because it is familiar to you, but in this blogpost I will explain to you why I use Axure RP and Adobe Xd and why I think you should give these programs a shot.
Axure RP
Axure RP (btw, RP stands for Rapid Prototyping) is an amazingly popular program amongst UX/UI designers. With Axure you can easily create wireframes and quickly build an interactive prototype. The program uses widgets that you can find in the library, which you can download or which you can even make yourself.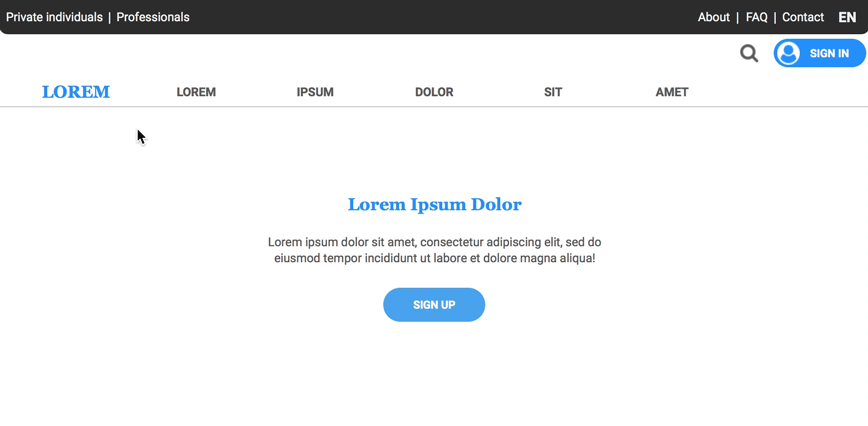 You can also easily create complex prototypes with Dynamic Panels, which ensures that a part of a webpage can have different states.
If you haven't used Dynamic Panels yet, I would really advise you to give it a try. At first, the use of this function may seem a little frightening, but I can assure you, once you have created your first Dynamic Panel, you will not want to use anything else anymore.
Pros and Cons of Axure RP
Pros:

Rapid prototyping
Animations and interactions: in Axure you have a ton of possibilities to animate elements (rotate, ease in/out, …) and to let these elements interact. Some examples of interactions are clickable buttons, button states named "interactions styles" in Axure, dynamic panels, text entry, …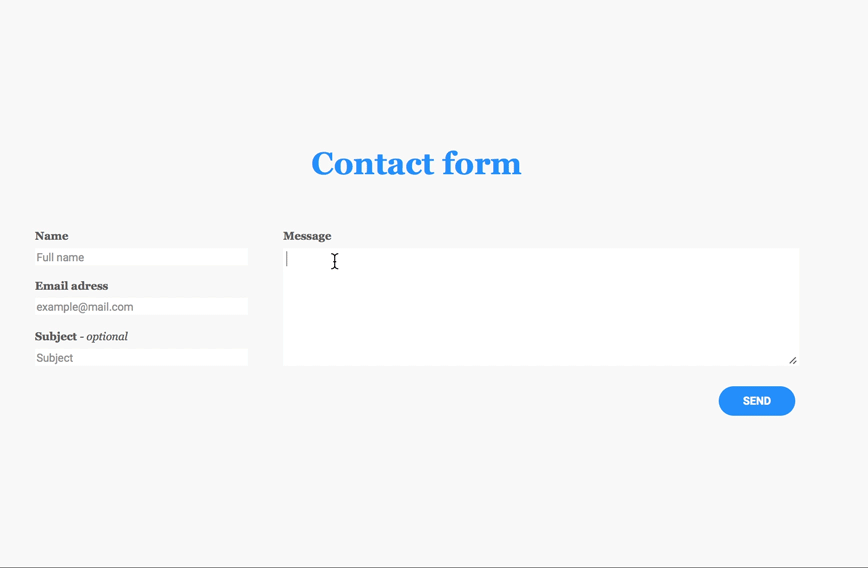 Conditional flows (if…, then…; else…, then…) are a part of the interaction. The designer can be very creative with this function (example: form)
Ability to share with colleagues, clients, … via Axure Share
Export HTML, CSS, JavaScript
Use of layers (comparable to Adobe Photoshop)
Use of libraries: Axure has a standard library, but as a designer you can also make or import your own library
Interactive tables with sort and filter options
Integration with Google Maps & Charts, Youtube
Paragraph and text styles
Possibility to use guidelines (Adobe Xd does not use guidelines, unfortunately)
Cons:
Complex conditions may be time-consuming and making modifications to them can be complex, time-consuming and annoying
Modifications of animations can also be complex and time-consuming
The learning process is longer for Axure than for Adobe XD
Needs UX design
There's a lot going on in the inspector panel: no clear overview
Adobe XD
Recently I got to know the program for wireframing and prototyping from Adobe, Adobe Xd. Although this software tool is still under development, I immediately thought it was an extremely pleasant program to use.
Why then is this such a great program? Well, contrary to Axure, Adobe Xd has fewer features, but really has an excellent User Experience. Since this software was made especially for UX-designers, the user experience by all means had to be first-class and they have certainly succeeded in this, despite the fact that there is still a great demand for special and sometimes very basic features.
Of course, the Adobe Xd team also thought about the User Voice. Adobe brings the users of this program together on a forum where you can request features and report bugs. (https://adobexd.uservoice.com) The improvements that are suggested here are being analyzed, next Adobe will inform which suggestions are unfortunately and which they are developing, which is what I call a pleasant user experience, isn't it?
Pros and Cons of Adobe XD
Pros:
Monthly updates and new features (https://theblog.adobe.com/tag/xd-updates/)
Very minimalistic and clear interface
The learning process is very short: very intuitive and easy to learn
Integration with Zeplin, a collaboration tool between designer and developers (www.zeplin.io)
Design can unfortunately on a mobile device with the Adobe Xd application, which makes mobile usability tests very easy to perform
Features: Repeat Grid, assets (saved colors, text styles, symbols) and copy/paste appearance (text styles, colors, …), mask, etc.
Rapid prototyping and design: very useful for making a quick prototype with a decent design
Similar to other software of Adobe
Fixed layout or square grid (yet it's not possible to create guidelines)
Cons:
No library
Still underdeveloped in terms of design and prototype: As a UX designer I believe the possibility of interaction is insufficient, a UI designer however will believe that the design tool falls short
No button states (or "interactions styles")
No conditional logic
Only full-page animations
Risk of losing the overview due to no separate design page: no structure possible with different pages, it's all one document with different artboards
File size quickly becomes big/heavy
Limited typography: caps, no caps, …
Verdict
Both of the programs can help you in a UX/UI project. I would recommend using Adobe Xd at the start of a project because Adobe Xd is perfect for some first designs or a small project and let's hope that the developers are creating some other awesome features fast.
For a bigger and more complex project I would recommend you use Axure RP, by all means, because in Axure you can create more details and more interactions. If you are also planning to do some user tests, you should definitely create your prototypes in Axure RP.
In the meantime, we're also waiting for Axure RP 9, of which the beta version is already launched. I didn't try Adobe 9 beta yet. But I look forward using a few new features like smart snapping, distance guides, sketch-to-axure plugin and the inline editing of the dynamic panels   If you already tried the unfortunately version, please let me know what you think. For those who didn't downloaded it yet, you can easily check out the list of new features on the Axure blog.  (https://www.axure.com/blog/axure-rp-9-beta/)
Despite to the comparison I made above, there are also other factors that will influence your choice, for example the price, the available programs that your client uses, the integration with other programs or applications, …
At last I would love to say: if you haven't used one of those programs yet, just try it and make up your mind, on your own. All in all, it's just a matter of preference!
We went to our first UX conference of the year, The UX conference in London organized by the school of UX. Here are our key takeaways from this day...